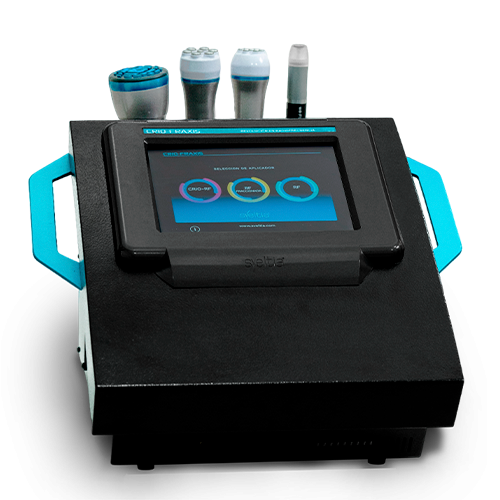 Crio Fraxis
-
The perfect combination for a comprehensive treatment - Cryo radiofrequency + Fractional radiofrequency.
Consult
It is an integrated radio frequency system; it is the latest in this superior technology that always prevails through time and that cannot be missing in the hands of professional aesthetics.
Visible results over time.
Indicated for:
Facial and body modeling and toning.
Deep anti-wrinkle action, immediate lifting effect and skin rejuvenation.
Reduction of sagging and stretch marks.
Post acne action and scars.
Heads
Cryo Body Radiofrequency
Cryo Facial Radiofrequency
Fractionated Radiofrequency with interchangeable tips
ANMAT
ANMAT PM-2089-18
Applications
2 Años
Official Guarantee
Certification
international
Training
Academia Sveltia