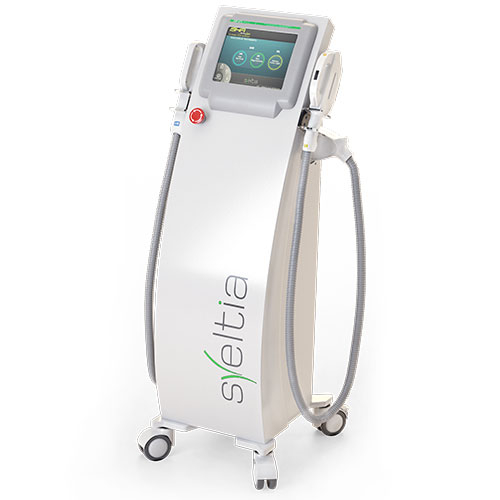 DERMOLIGHT SHR
Super Hair Removal
Versatile, safe and highly effective technology in phototherapies.
Consult
For permanent hair removal treatments, photorejuvenation, pigmentary lesions, vascular therapies (rosacea and telangiectasias) and acne treatments. It allows working in manual or automatic mode with preset programs.
Intense pulsed light + SHR (Super Hair Removal)
2 interchangeable heads:
HR (HAIR removal) with special cooling system, specific for photoepilation.
SHR technology scanning system, multiple pulsing (up to 10 pulses per second).
Filter built into the head.
IPL head with Cooling System:
7 external filters*:
430 nm - Acne; 530 nm - Photorejuvenation; 560 and 590 nm - Vascular therapies and pigmentary lesions; 610, 640 and 690 - Photoepilation (different skin tones).
*Subject to availability.
ANMAT
ANMAT PM-2089-9
Applications
2 Years
Official Guarantee
Certification
international
Training
Academia Sveltia