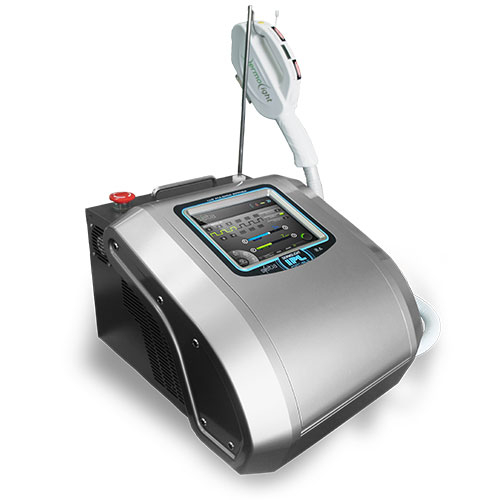 DERMOLIGHT IPL
Portable
Versatile, safe and highly effective technology in phototherapies.
Consult
DERMOLIGHT IPL with Cooling System
Portable equipment for permanent hair removal treatments, photorejuvenation, pigmentary lesions, vascular therapy (rosacea and telangiectasias) and acne treatments. It allows working in manual or automatic mode with preset programs.
3 interchangeable filters.
Spot: 15 mm x 50 mm.
Maximum efficiency:
It actually produces 30 Joules/cm2. This available energy allows us to accomplish results in all medical conditions:
Definitive hair removal.

Pigmentary lesions.

Superficial vascular lesions.

Acne.

Photorejuvenation.
ANMAT
ANMAT PM-2089-9
Applications
2 Years
Official Guarantee
Certification
international
Training
Academia Sveltia