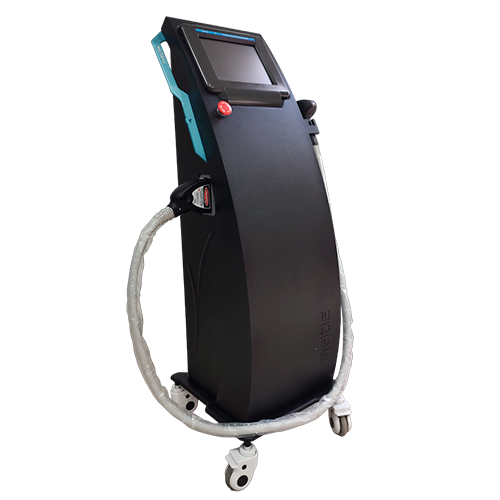 DERMOLIGHT LASER
ULTRA SPEED
The most cost-effective and safe choice in permanent hair removal. It offers faster and more effective treatments.
Consult
Dermolight Laser: It reduces facial and body hair in different typologies and phototypes permanently and painlessly.
Cooling System: It provides a painless and soothing experience on any skin type without side effects.
SHR System: It controls the temperature gradually for safe, fast hair removal, while covering all areas to be treated.
Triple wavelength: A diode laser system with three wavelengths which allows simultaneously and successfully treat different hair types and a wide spectrum of phototypes, bringing about effective treatments at any time of the year.
Three 755-808 and 1064 nm wavelengths that cover the entire optimal spectrum for hair removal on all skin tones.
35,000,000 shots guaranteed.

20x10mm Ultra Speed Spot Applicator.

High-performance cooling system included in the head, ideal for long and continuous use.

Safety and clinically proven effectiveness.

Reduced session time
ANMAT
ANMAT PM-2089-16
Applications:
2 Years
Official Guarantee
Certification
international
Training
Academia Sveltia