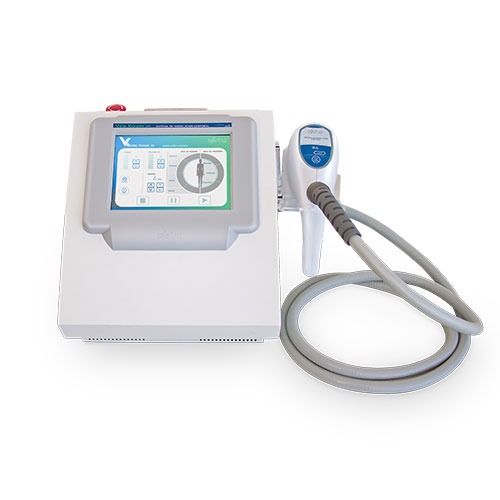 VELAKORPER
Sveltia
Designed for cellulite treatments and non-invasive body modeling, it provides with maximum safety in treatments.
Consult
Vela Korper combines bipolar radiofrequency through an applicator with motor-powered rollers; a combination of visible and infrared light energy; massage and controlled suction.
The combination of physical agents acting simultaneously produces a synergy that increases therapeutic efficacy and decreases response times, which provides with greater energy inputs than conventional systems, as well as a deeper penetration and a more even and intense action.
Immediate visible results.
Ultimate comfort for the patient during the session, since the action of heat combined with suction and massage generated by the action of the rollers produces a pleasant effect.
5 MHz bipolar radiofrequency

Controlled suction

Massage with motor-powered rollers

Infrared LED emission

Ergonomic Head
Applications
2 Years
Official Guarantee
Certification
international
Training
Academia Sveltia