Technologies
High-intensity magnetic pulses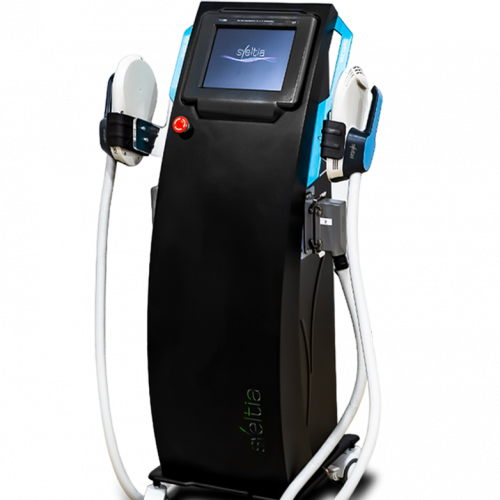 Body Go Perform
Modelo Torre
The tower model is more aesthetic for your office. It is the ideal equipment to achieve muscle building and fat breakdown.
Consult
Body Go Perform MT produces a large number of pulses per minute, bringing about entirely satisfactory results. The equipment has different burst systems which produce a large number of extreme contractions.
It includes two heads that can be used independently.
Automatic mode: the equipment works with automatically predetermined parameters. Advanced mode: the operator can modify the working parameters of each head.
It includes programs/trainings: Initial – Moderate – Normal – Sports, along with different objectives: Bodybuilding, Adiposity, Combined and Toning.
RESULTS:
The effects on skeletal muscle tissue are: muscle hypertrophy, growth of contractile elements, expansion of the extracellular matrix, muscle hyperplasia and increase in the number of muscle fibers.
Effects on adipose tissue: it causes cellular apoptosis, which generates the lipolytic effect.
ANMAT
Applications
Abdomen

Inner side of the buttocks

Buttocks

Calf

Arms
2 Años
Official Guarantee
Certification
international
Training
Academia Sveltia