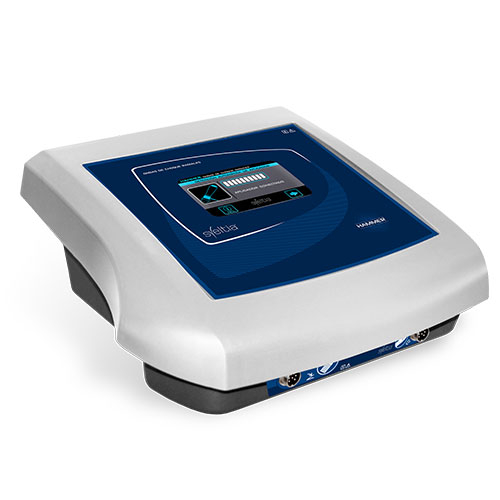 Hammer SL
New version
Ergonomic and lightweight format. Shock waves.
Consult
Hammer is perfect to enhance other treatments, including those after the cryolipolysis session, which helps skin tightening and improves areas of localized adiposity. It stimulates and produces collagen (neocollagenesis), as well as the increase of the vascularization of the area, improving cellulite problems.
Physiotherapy: The head includes focal tips that are ideal for treatments in conditions such as epicondylitis, tennis elbow, and others.
Preset programs: For specific treatments and combinations: Cryolipolysis, radiofrequency, ultracavitation, lipolaser.
NEW VERSION
You will be able to combine all the benefits of shock waves by setting the number of pulses, frequency and energy.
Configuration of on demand parameters.
Radial shock wave head.
Tips: 10 mm / 15 mm focal / 40 mm radial.
Besides, the Hammer shock wave equipment has programs for a large number of treatments:
Grade I to III cellulite.

Improvement of stretch marks.

Post-cryolipolysis treatment.

Combination with RF, Cavitation and Lipolaser.

Muscle toning and skin tightening.

Complement to lymphatic drainage techniques.

Treatment of localized adiposities.
Applications
2 Years
Official Guarantee
Certification
international
Training
Academia Sveltia