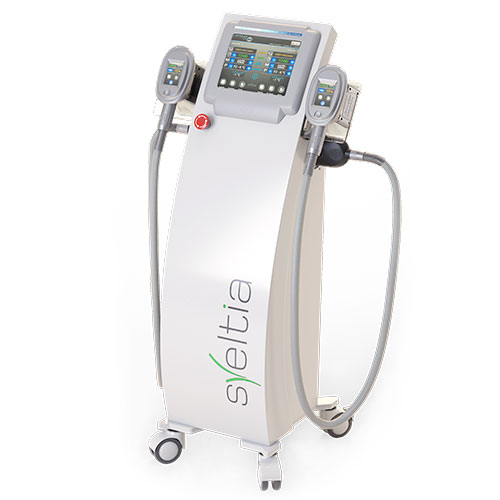 Dermolight Liposhock
-
It combines two therapies in one piece of equipment, offering a non-invasive, moderate and effective therapy to reduce localized adiposity in specific areas of the body.
Consult
To treat larger surface areas in less time, the Simultaneous Use version has two independent control outputs and it is prepared to attach any type of Sveltia head, whether suction, flat or small areas.
Technology in Cryolipolysis for the whole body.
LIPOSHOCK
It has pre-established programs to perform the most accurate and safe treatment in a short period of time.
It reduces up to 25% of the adipose panicle in each session.
It integrates waves to achieve a pleasant effect during the course of the session.
It includes:
2 cryolipolysis heads by suction.
They allow to pre-select the mode, the session time and the temperature program
1 radial shock wave head.
Tips: 10 mm radial, 15 mm focal, 15 mm radial, 20 mm focal, 40 mm radial.
Optional:
Mini head for work in small areas.
ANMAT
ANMAT PM-2089-12
Applications
Abdomen

Body side

Thighs

Legs
2 Years
Official Guarantee
Certification
international
Training
Academia Sveltia